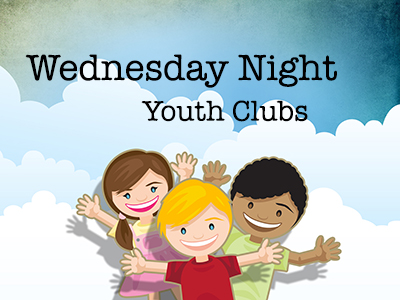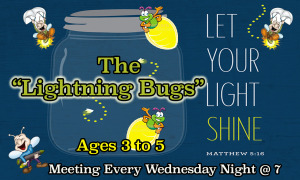 Wednesday night is always a special time here at Gospel Light. As the Adults are in the Sanctuary for Bible Study and Prayer Time. Our children are enjoying our Youth Clubs. The "Beacon's" are for children 1st grade to 6th grade. And the 'Lightning Bugs" are for children 3 to 5 years of age.
These classes are designed to teach and train our children in the Wonderful Word of God. They will be encouraged to memorize Scripture as well as learn some fun filled songs.
We would love to invite you and your family to come and enjoy our Wednesday Night Services, they begin at 7pm. I believe you will find it is a wonderful treat in the middle of the Week.